design landscaping in Vancouver
design landscaping in Vancouver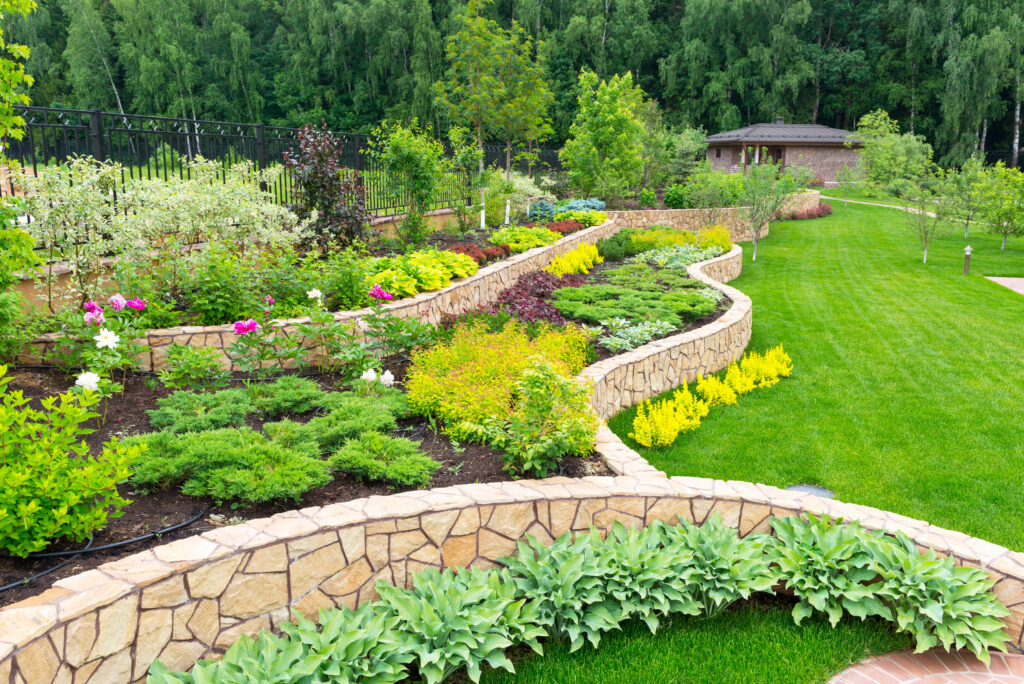 Improve your property today with trusted and certified landscaping experts in Vancouver and the surrounding area. Get a free estimate!
If you're looking for professional landscape design in Vancouver, you've come to the right place. We offer complete landscaping services, including design, hardscape and softscape installation, water features, irrigation, exterior lighting, patios, decks, and fences. 
Whether you want to create the perfect outdoor oasis, a space for flower and vegetable gardening, or need to replace your sod, we can help. 
Start with landscape planning
The first step to any landscaping project is to create a landscape design. Having a well-laid plan for your project will ensure good flow and that you're getting what you want with your landscape renovation. At this stage, we will discuss general areas you would like to see. We will also go over details like stone types for your patio or walkway, trees and shrubs, flowers, decking materials, and more. Once the plan is in place, we can begin. 
Landscape construction
The extent of landscape construction required will depend on the type and scope of your project. We will obtain any necessary permits required for your project. We will also contact British Columbia One-Call before digging to ensure safe clearance of all underground utilities. 
Our professional installers will treat your property with respect throughout the construction phase. You can rest easy knowing that all your features will be installed correctly. We aim for as little disruption to your yard and family as possible. 
Open communication
Open communication and transparency with our customers are vital to a successful landscaping project. We will go over every detail with you, including various stages in your project's progress. A team leader will be available to answer your questions, address your concerns, and keep you up-to-date on your project. Building a relationship with customers and open communication helps reduce stress and ensures you get the results you expect. 
Are you looking for inspiration?
If you're not sure where to start, experienced landscapers in Vancouver can help. Their experience and expertise can help you design the perfect landscape that will meet all of your needs. They can provide ideas for hardscaping. Hardscaping includes your landscape design's permanent features like stone pathways, patios, retaining walls, and plant beds. They can show you a design plan for the perfect combination and flow of these features so you can see how it will look. Then you can start adding things like your favourite plants, trees, water features, and exterior lighting. 
While aesthetics are essential, a professional landscape design expert will also ensure your landscape functions properly. Functional aspects of your landscaping include good irrigation and drainage, the right plants for the amount of sun or shade in the yard, and so on. If you have any questions, we are here to help. 
Contact a trustworthy landscape design company in Vancouver today!